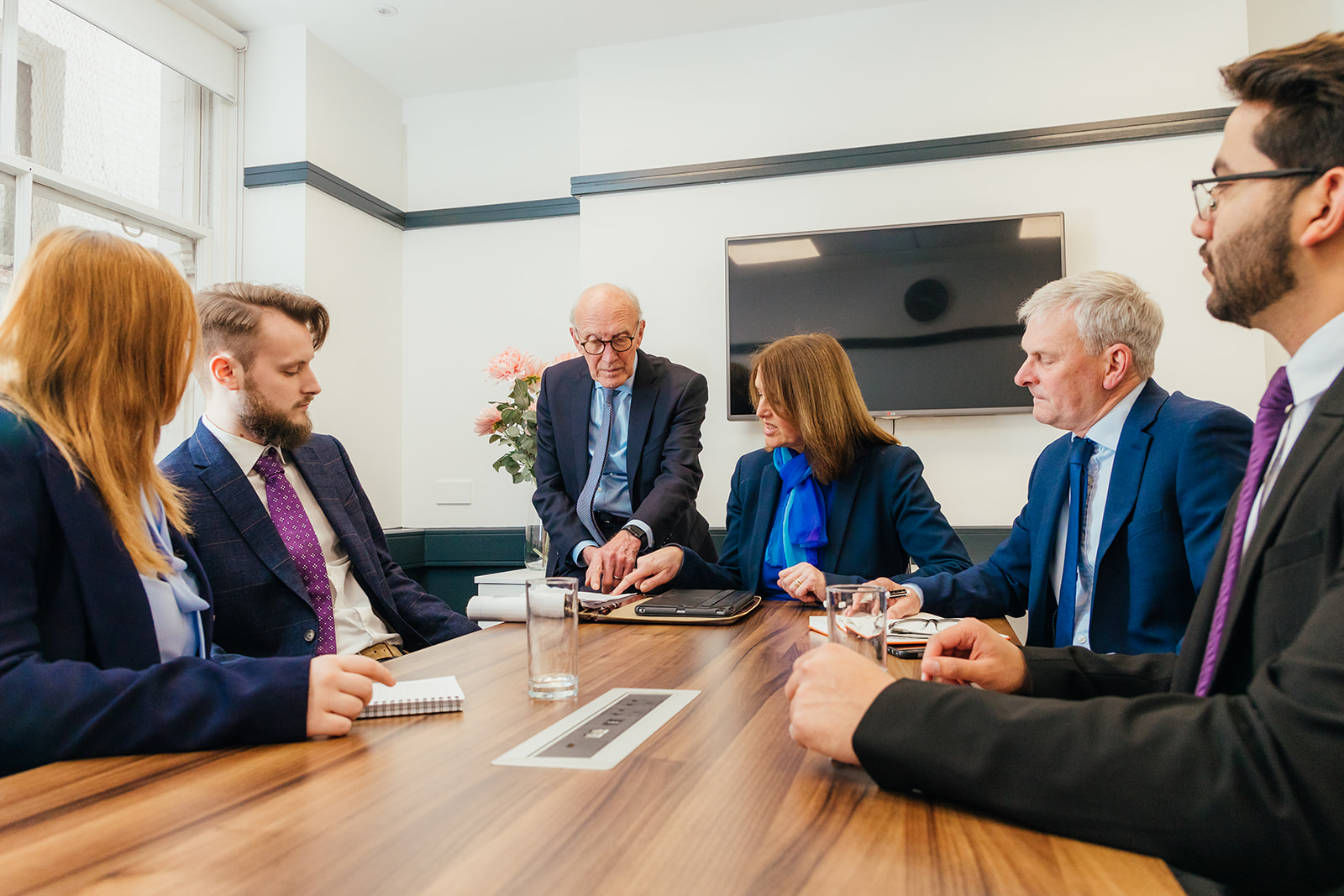 Asesoria is a professional services group, providing Governance, Sustainability and Leadership support. Our purpose is to build sustainable organisations, focused through a wide ESG lens. Our diverse team brings together a wealth of specialist knowledge and extensive experience built-up over the past 25 years. We use this expertise to provide both strategic and technical advice. We work with clients to understand their unique challenges and develop practical solutions to address these. We operate across a wide range of sectors and organisational structures delivering measurable benefits for our clients.
Our values underpin who we are and how we operate, enabling organisations to work with us as a trusted partner.
We Develop The Right Approach For
Your Organisation
Integrating sustainability principles into your organisation is no longer an 'optional extra'. We help you assess both the risks and opportunities of the challenges you face. Taking a strategic approach to achieving a sustainable business is critical to organisations who intend to prosper in the long term, as well as achieving tangible social impact. At the same time, companies face increasing public scrutiny and regulation, affecting the way they conduct business. Across our Governance, Sustainability and Leadership services we develop approaches to support your organisation throughout its ESG journey.
What Our Clients Say
About Us
We found the Asesoria Group consultants to be extremely professional, very knowledgeable and willing to work closely with us to a tight deadline. They were well qualified and experienced in assessment design & development, and we found them flexible and straightforward to work with. It was a pleasure to work with them and I would not hesitate to get them involved in a similar project in the future.
Global Real Estate Company
Asesoria provided our annual Board Effectiveness review this year. We wanted to partner with an organisation who would re-design our existing Board questionnaire, undertake the fieldwork and really focus our Board and senior team on their engagement journey. Asesoria completely understood our requirements and delivered an excellent qualitative approach, followed by a really insightful report and action plan.
We received a comprehensive and professional service when Asesoria worked with us to assess candidates for our new College Principle (CEO). The senior management assessments undertaken were appropriate for the role and assisted the board in their decision making process.
Further Education College
The Independent Stakeholder Panel process was a key initiative in the organisation's journey to embrace and commit to embed a strategic CR approach, supported from the board all the way through to our employees facing customers. The panel process was managed sensitively, with appropriate challenge and inquiry to provide the rigour and assurance we required. The panel improved our approach to assurance and helped us shape the direction of CR in the organisation by "holding a mirror up" to our strategy to ensure we developed it with due consideration for the wide range of stakeholder views.
Head of Responsible Business, Group Corporate Affairs
Having undertaken what we thought was a comprehensive governance review in 2017, since working with Asesoria Group we have realised this earlier review was very much 'light touch'.  The Asesoria team were approachable, strategic, and output focussed and we found the Board Effectiveness Review a highly valuable and thought-provoking exercise. Thank you for your great professionalism, guidance, and patience throughout the process.
Having completed the Peer Networks Programme, I can't recommend it enough. Discussing my challenges with a fantastic group of like-minded business owners assisted in some key decisions for my business.
The feedback at the end of the first Leadership programme was universally positive. All the participants praised Asesoria's skills, knowledge and approach, commenting on how much the programme had helped them progress, both as individuals and in terms of their impact on their organisations and their wider professional relationships. There is no doubt that we will be continuing to use Asesoria for future courses and we are absolutely confident that we will see the same positive outcomes with each cohort.
National Membership Organisation
We want to share with you all of our news, resources and the latest in governance and sustainability.
If you would like to find out more about us, are interested in working with us or have any comments, please complete the form below and we will be in contact.